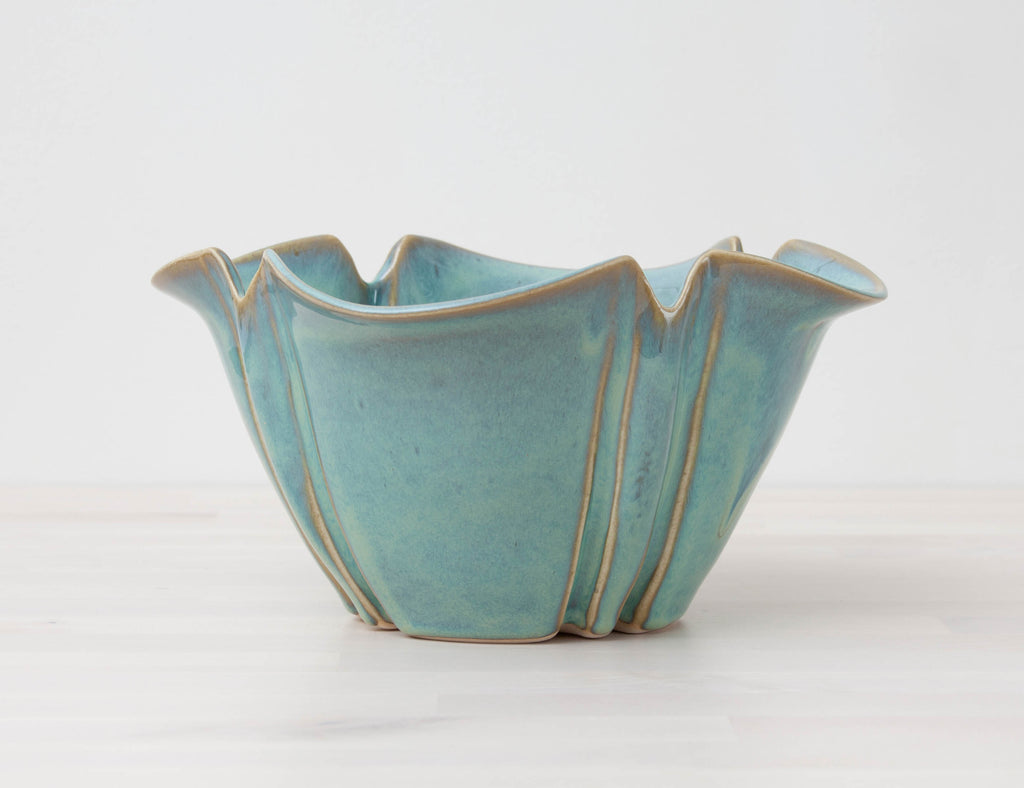 Custom Order Large Fluted Bowl
Approximate Dimensions:
 10 1/4"W  x  4 3/4"H
Beautiful Fluted Bowl
Each fluted bowl is handmade by artist Lindsay Klix. Lindsay uses a potter's wheel to form the body of the bowl and then alters the piece by hand to give it a unique and elegant shape. This bowl works beautifully for a fruit bowl, a serving piece, or a stand alone statement piece.
Since each one is handmade some variations will occur but much care is taken to have them match well.
Each fluted bowl is safe to use in both the microwave and dishwasher.
Please note that all in stock items will be shipped out in 48 hours. All made to order and out of stock items will be approximately 6-8 weeks for completion.
To watch the process on making this piece and more, check out our YouTube channel.